Forum rules
Be excellent to each other
---
---
Avatar of the vengeful Dice God
Posts: 3131
Joined: Thu Dec 20, 2007 8:46 am
Location: Planet Les
Contact:
Nice start
Smile! It's not that bad!
'05: Pixie Jam Trophy winner
'07: A Small Matter of Honour Runner Up
'11: Bruce McGrath Award
'12: Bruce McGrath Award
'14: Pixie Jam Trophy Winner
'15: Bruce McGrath Award
1974-Present: Awful dice rolls
---
Grownup Muppet
Posts: 107
Joined: Wed Dec 19, 2012 10:48 pm
MMMMMEGA UPDATE.
While still waiting on my order from Warlord ive been working on the first few of my guys.
First up is my forward observer. who has had his camo done and his trousers have had their first (very dark) coat.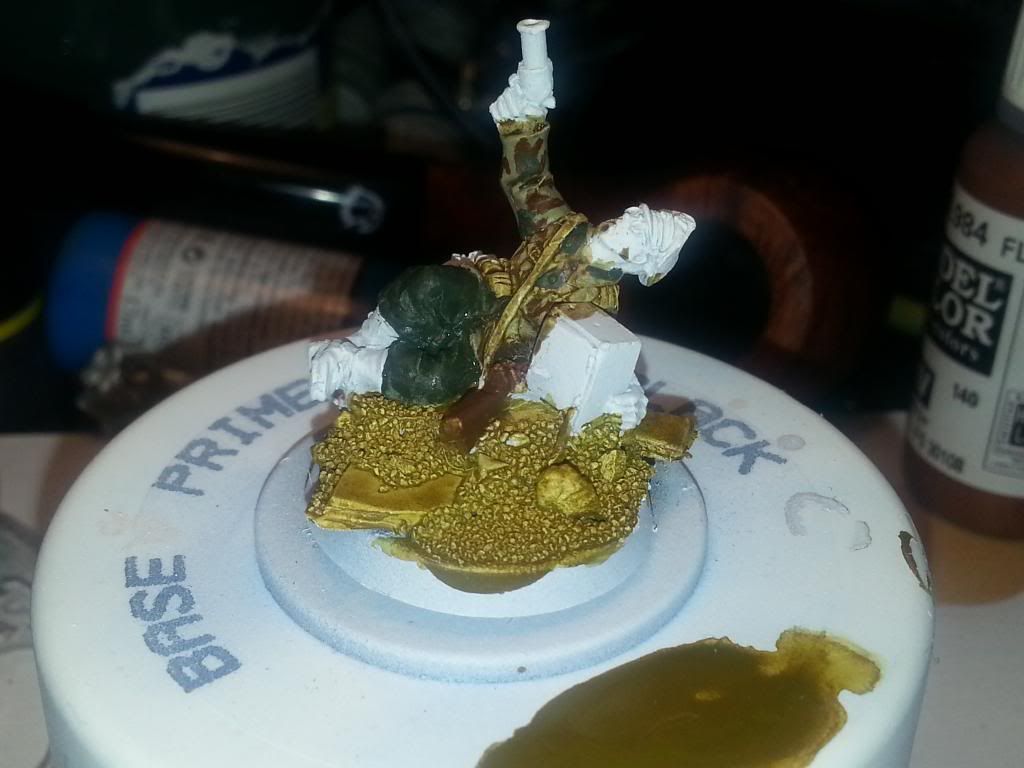 The Tunics are Vallejo german camo beige with flat brown patches and german camo dark green splotches as are the trousers. The base is english uniform.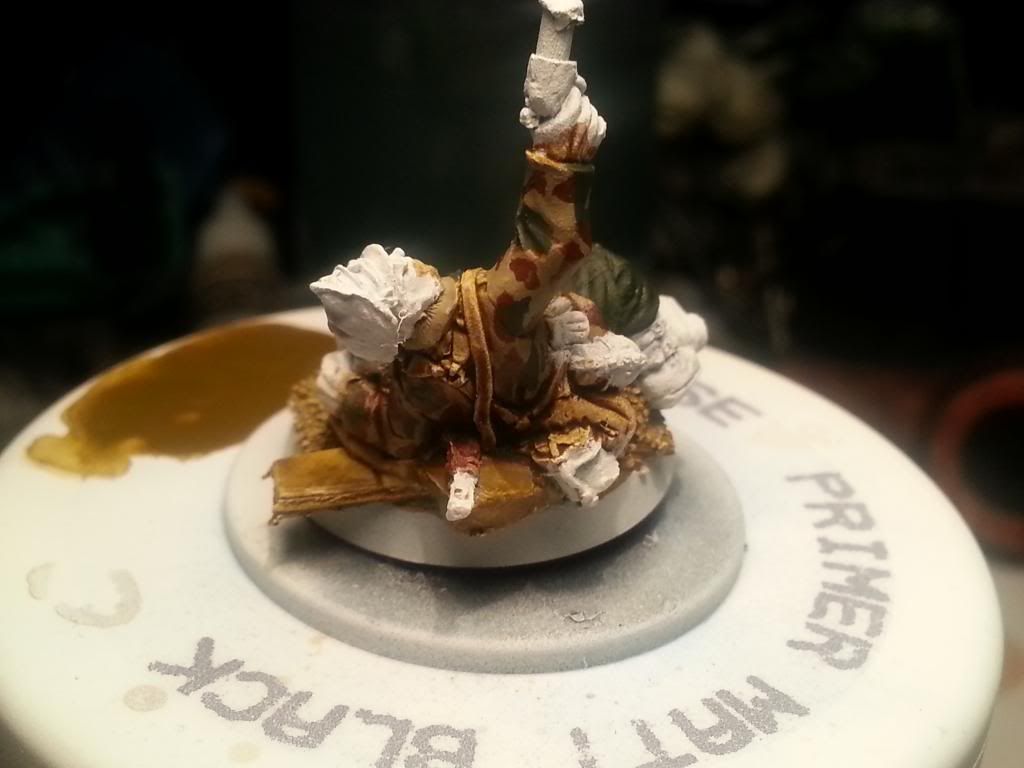 next up is my CO and some riflemen who are up to the brown stage.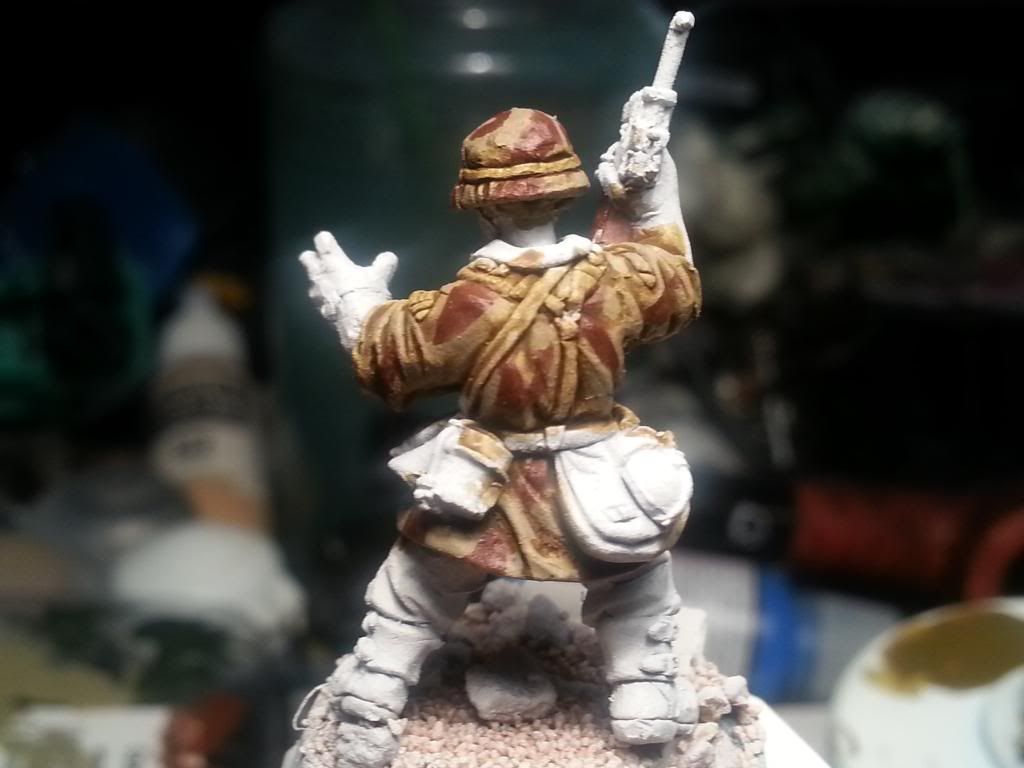 medic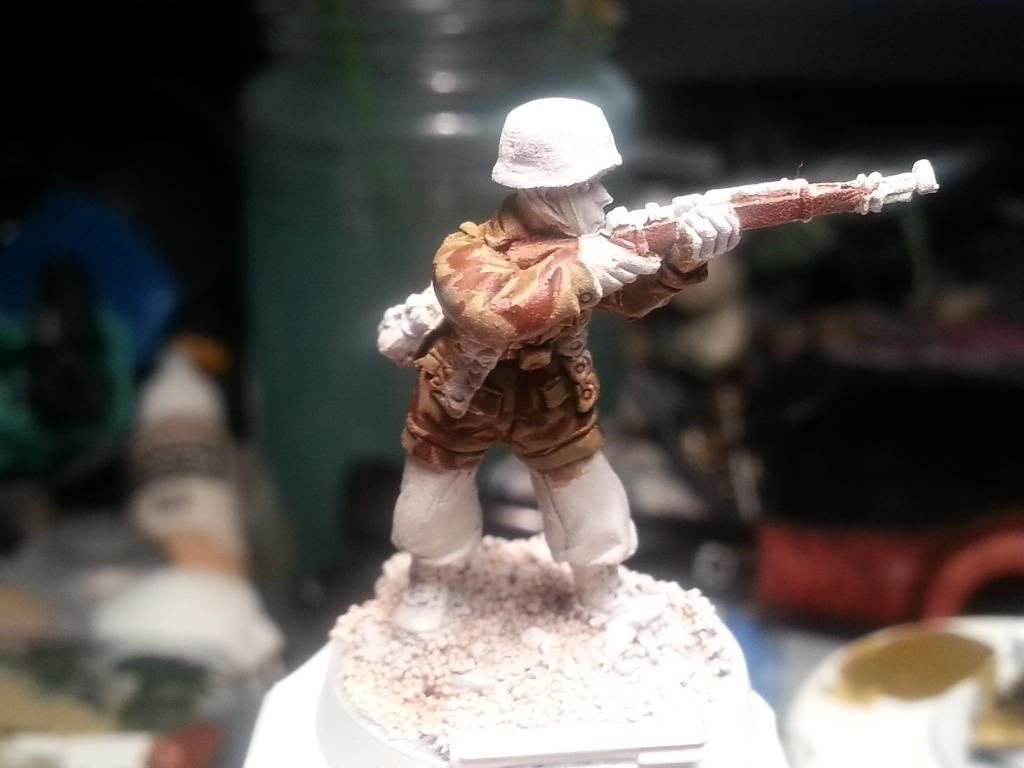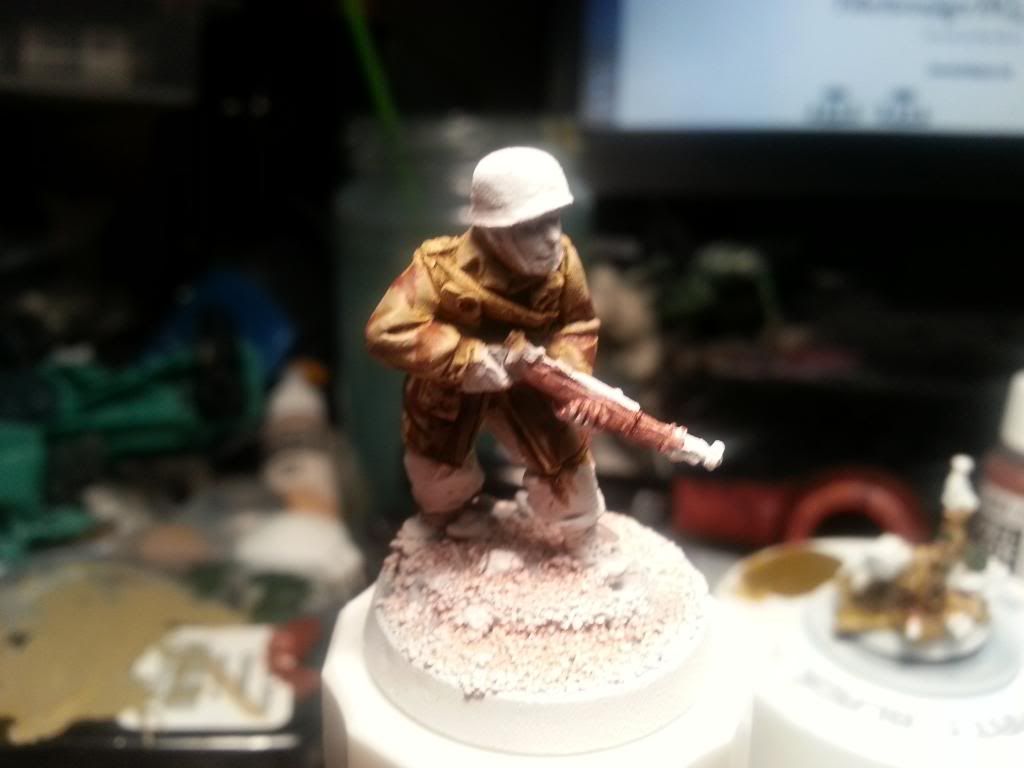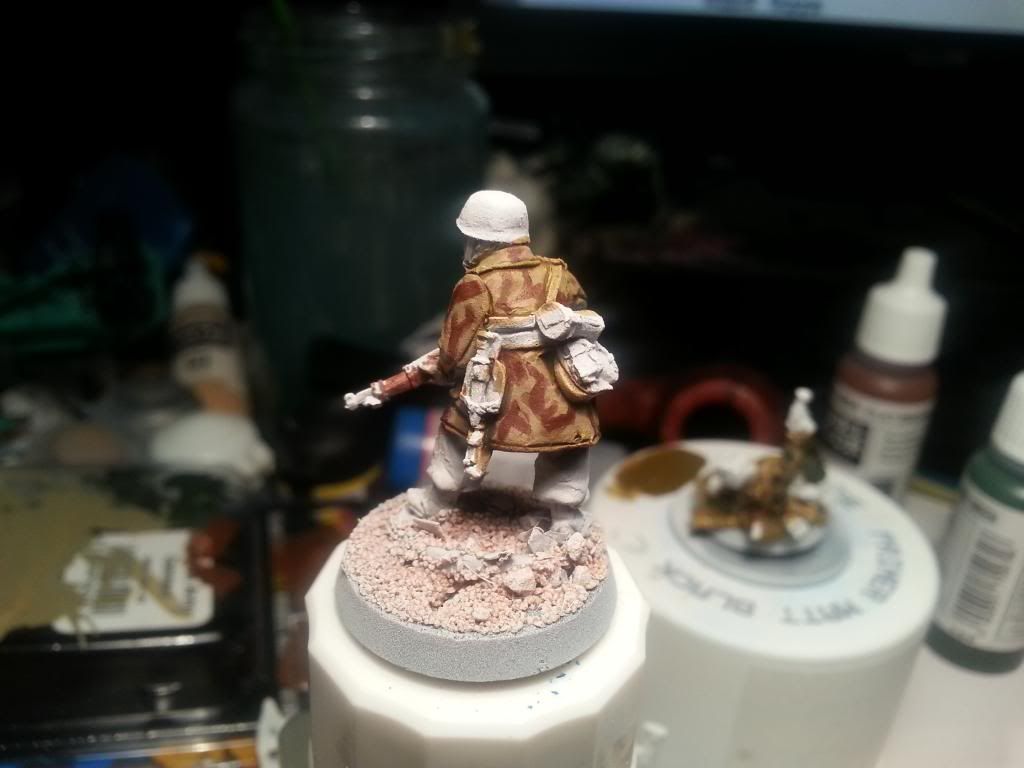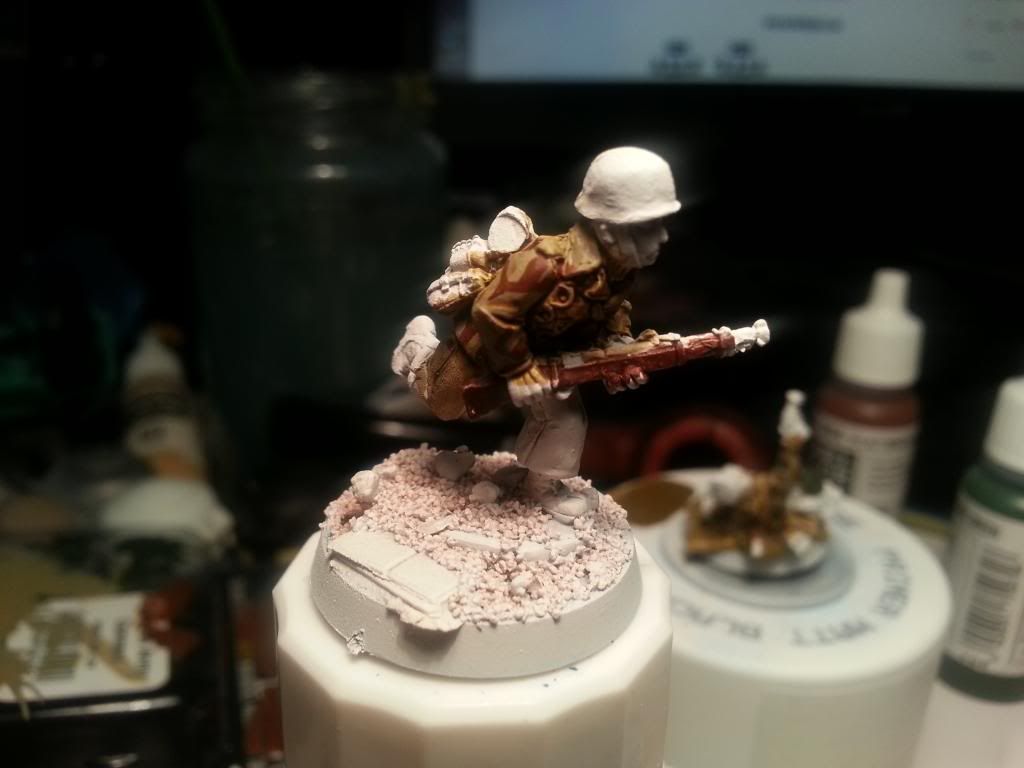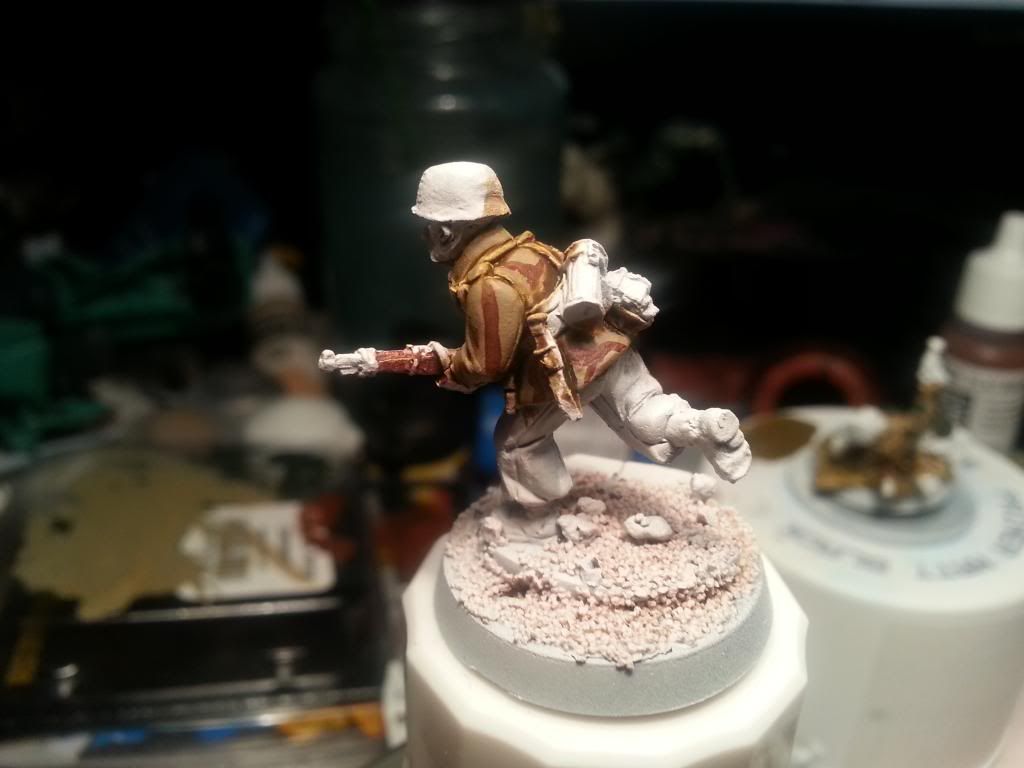 I am using both bits from Fallschirmjaeger and Heer models to represent a force during the battle for Monte Cassino (loosely)
Please any feed back would be useful.
---
Grownup Muppet
Posts: 107
Joined: Wed Dec 19, 2012 10:48 pm
---
Grownup Muppet
Posts: 107
Joined: Wed Dec 19, 2012 10:48 pm
---
Grownup Muppet
Posts: 107
Joined: Wed Dec 19, 2012 10:48 pm
---
Grownup Muppet
Posts: 107
Joined: Wed Dec 19, 2012 10:48 pm
---
Grownup Muppet
Posts: 107
Joined: Wed Dec 19, 2012 10:48 pm
---
Grownup Muppet
Posts: 107
Joined: Wed Dec 19, 2012 10:48 pm
---