I thought i might aswell get a photo or two of every thing as it is.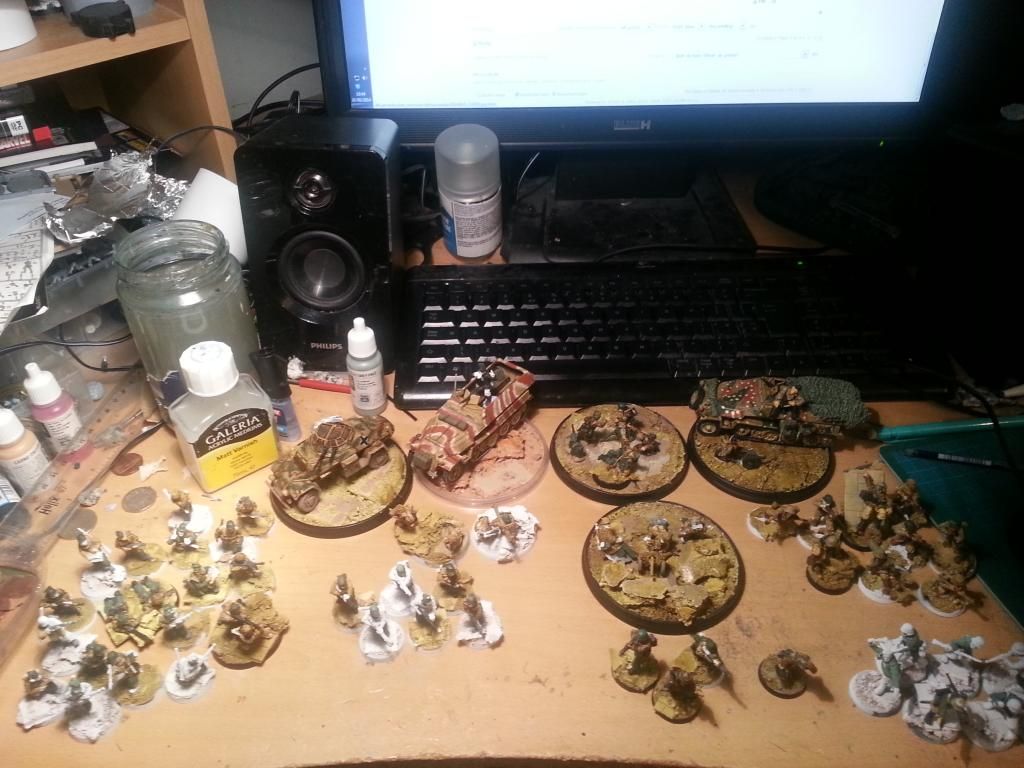 So far i have (only painted/undercoated stuff being counted btw)
1st LT and 2 AR guys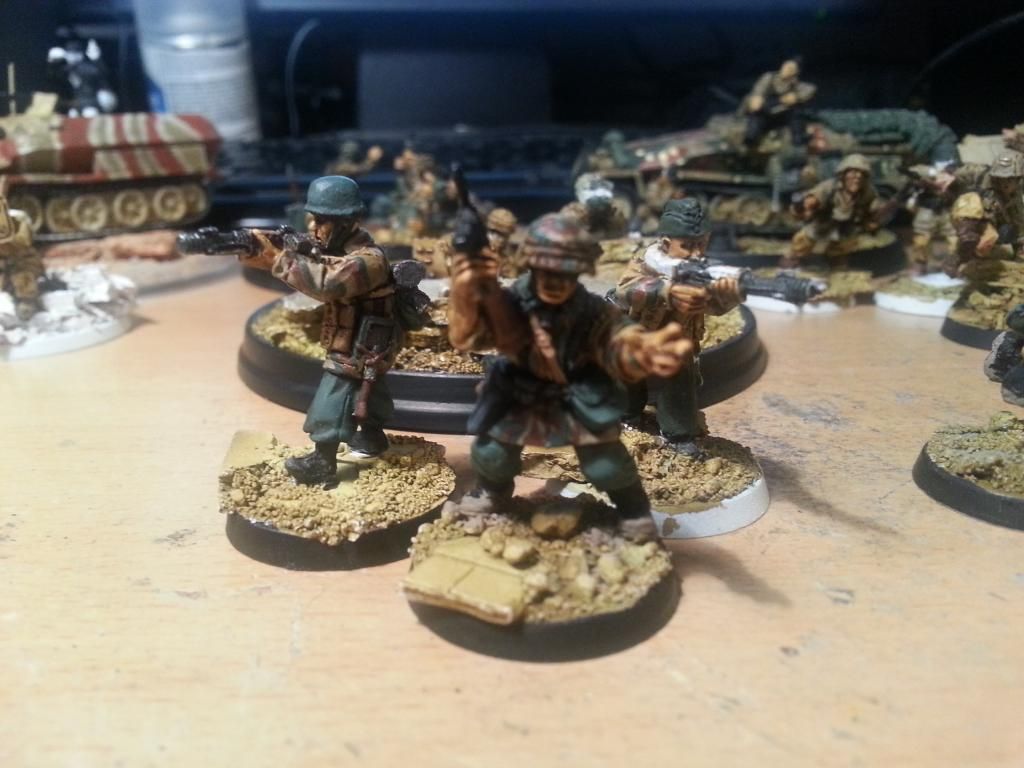 medic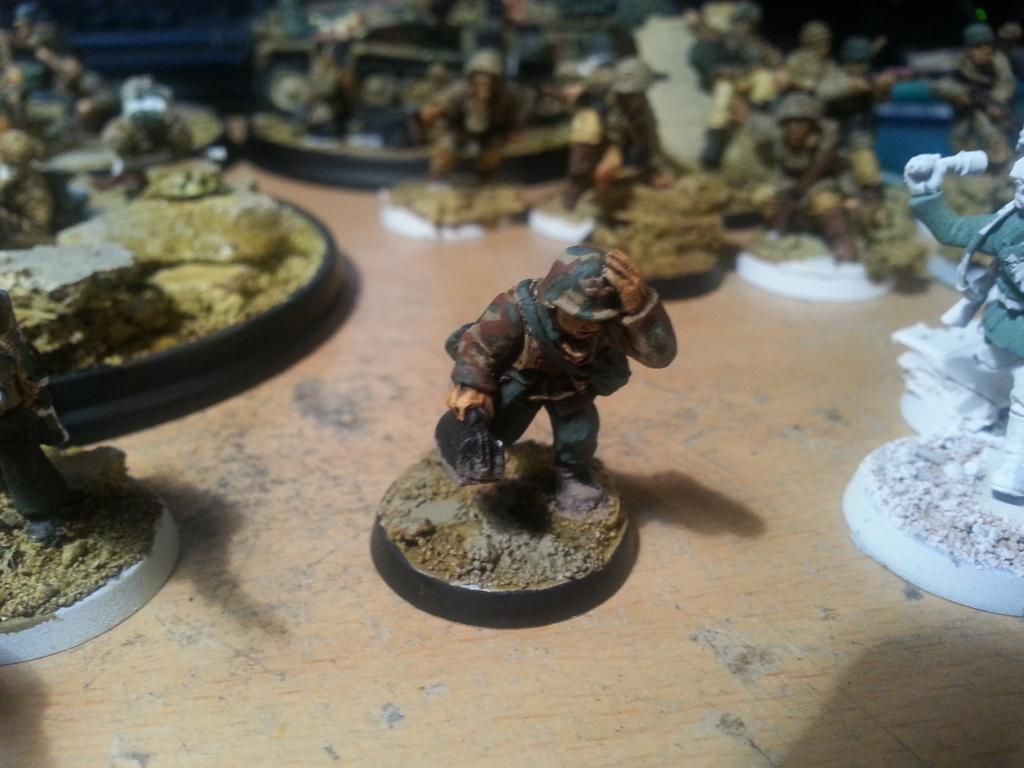 6 man AR squad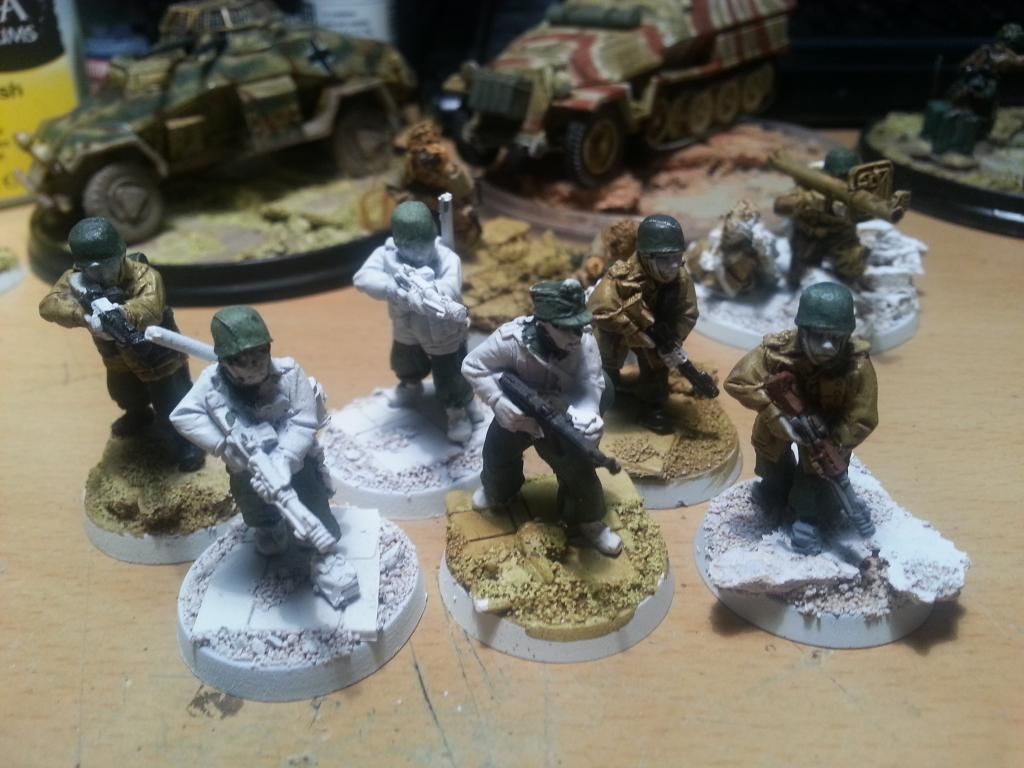 13 riflemen 2 smgs 2 LMG teams to be split how ever i need them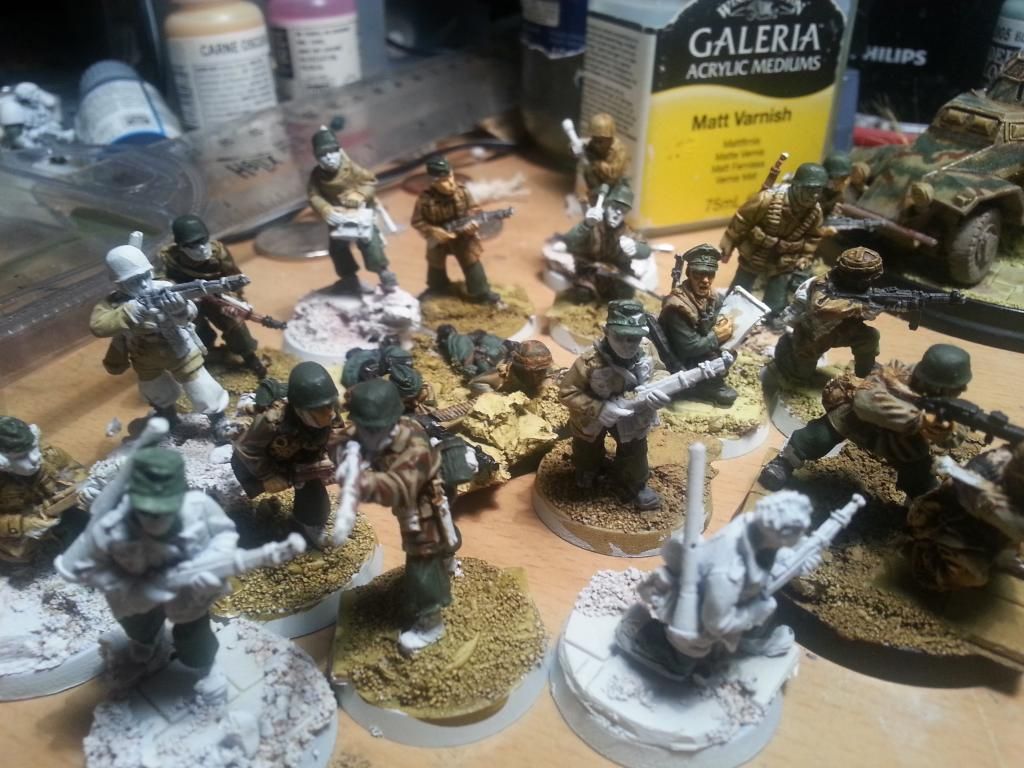 team super dynamic tank hunters 9 rifles and as many Panzerfaust as they can lay their grubby mitts on.
standard Heer squad 6 rifles and an SMG NCO soon to have an LMG aswell.
light AT gun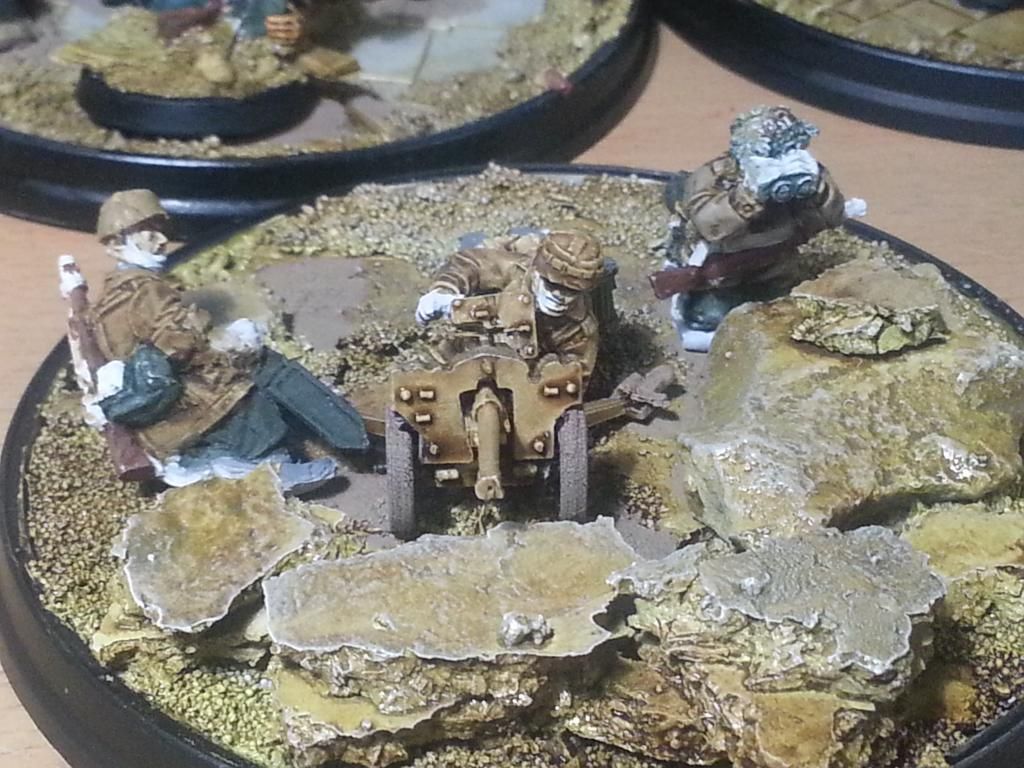 medium mortar and spotter.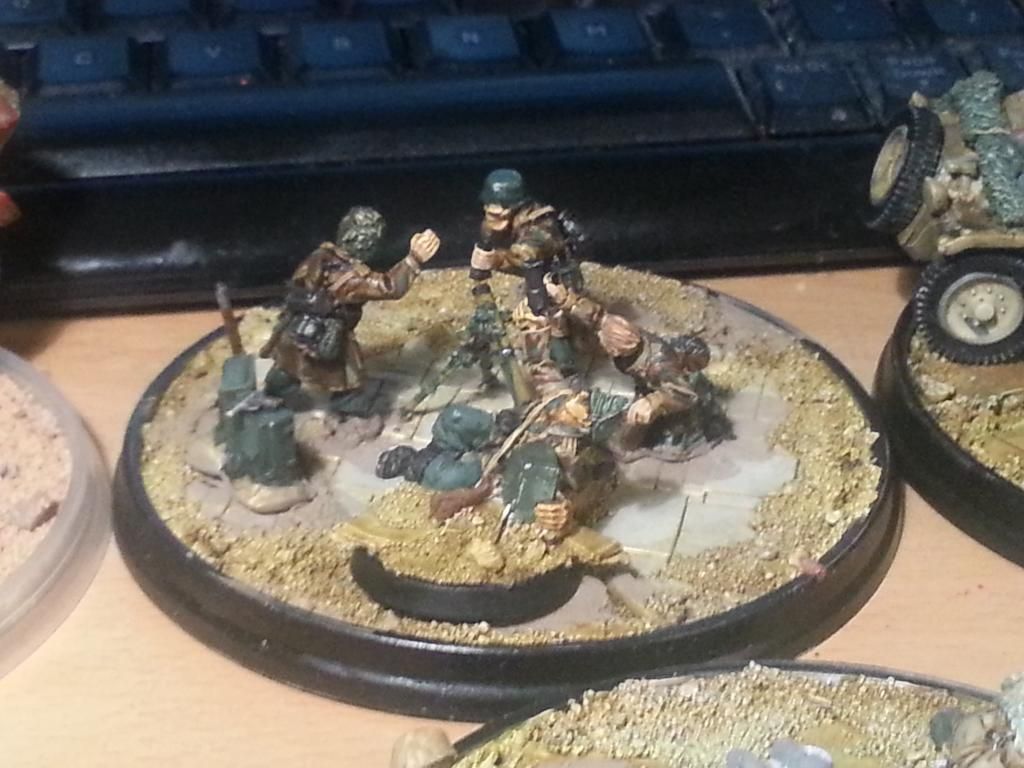 special weapons teams
couple of sweet ass rides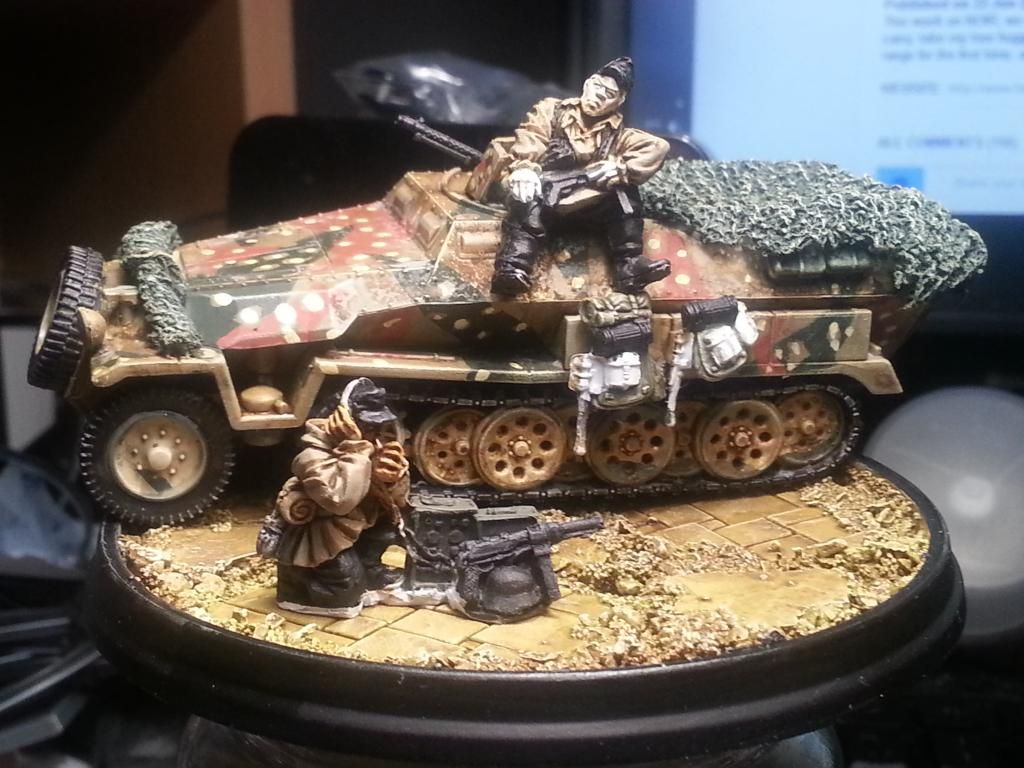 and the armored car.