Greetings Fellow Muppets!
Well, I have finally gotten around to it - I have started painting my true Adeptus Mechanicus army!!!
Based on a Dark Eldar list, this army is more about the aesthetic, as opposed to the quasi-competitive lists I usually come up with, no, this army is to be an amalgamation of all the kit I have collected over the last 10 or so years for this very purpose, what I feel is a proper representation of an Adeptus Mechanicus Explorator force, that has reacted to a threat to its collective interest - perhaps the enemy force is intruding on one of their dig sites, or they believe them to possess some form of precious archeotech - perhaps an STC database?
To this end, the main force will be comprised of Servitor units (wracks - counting as troops choices, thans to the 'Haemoneculi' Tech Priests)
So, here are some shots of the first unit of Servitors, another unit has just come out of the undercoat shop, and I will post them up once i have painted them
Group Shot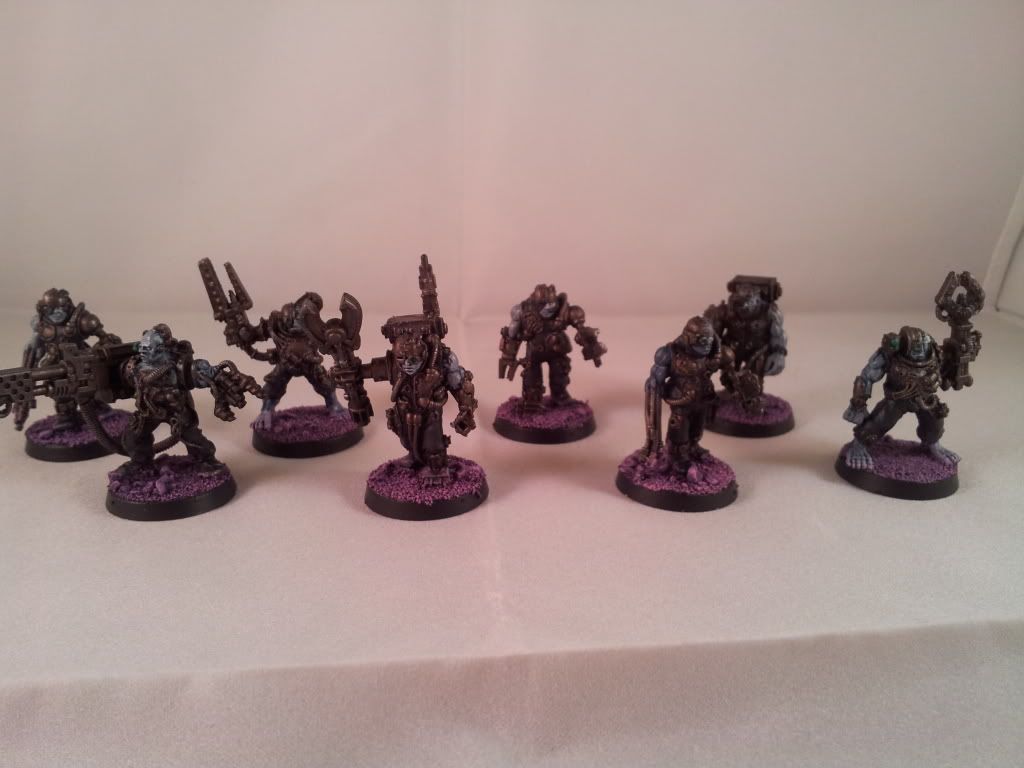 Buzz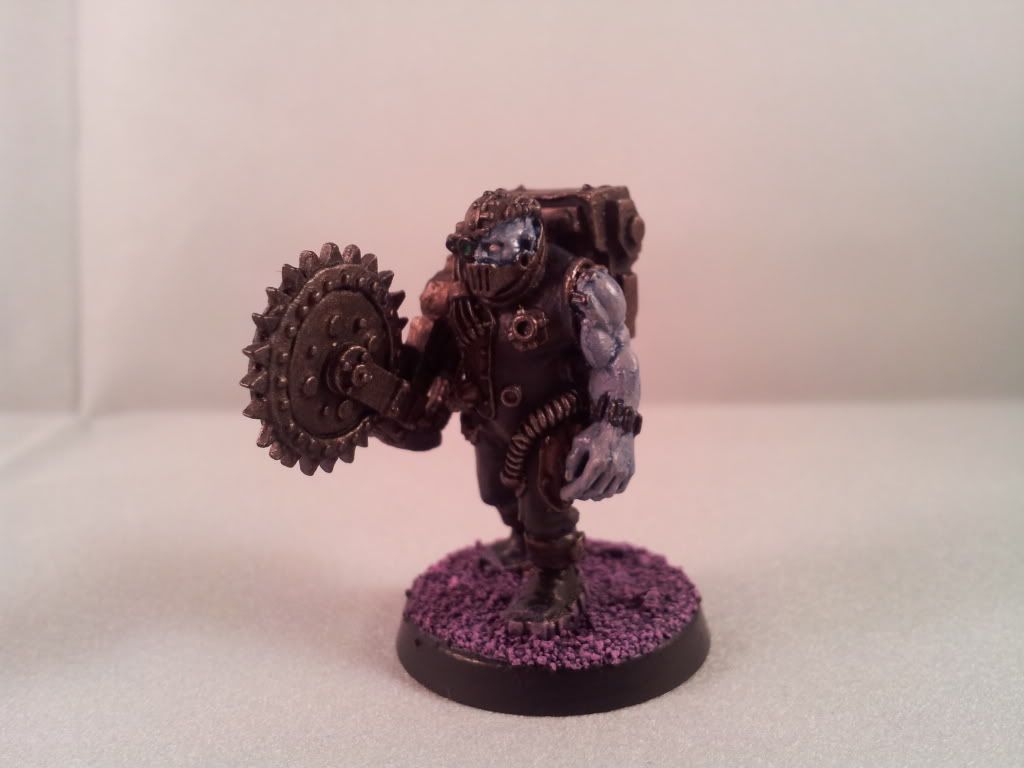 Servitor Primus (Wrack Acothyst)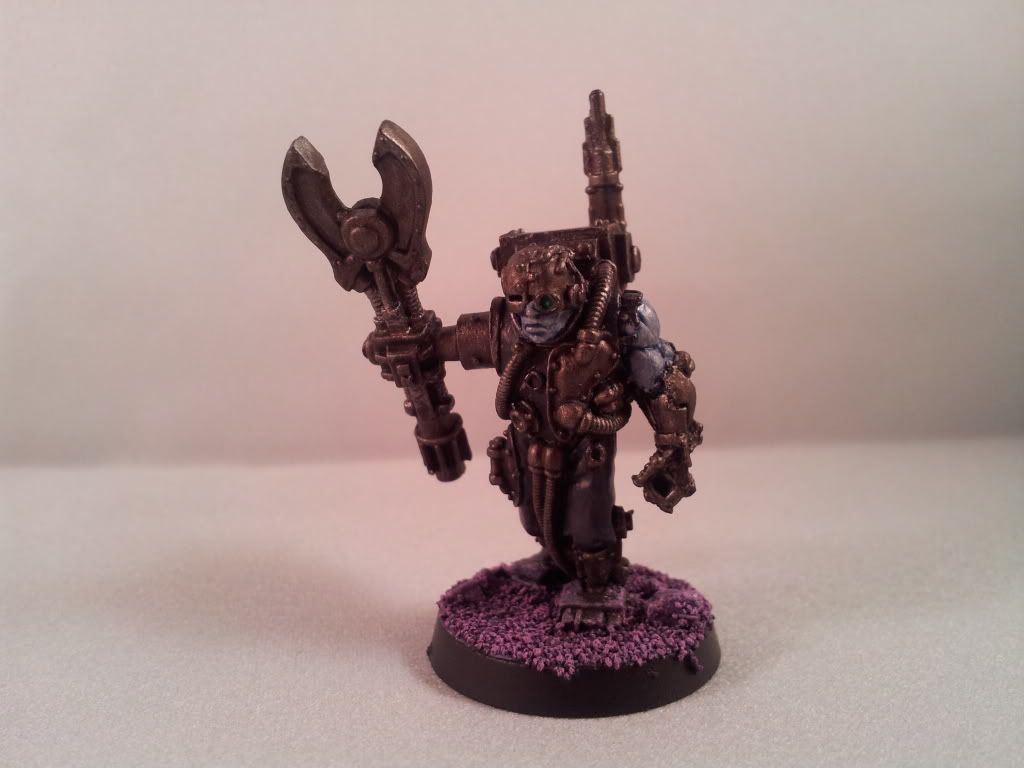 Goodwin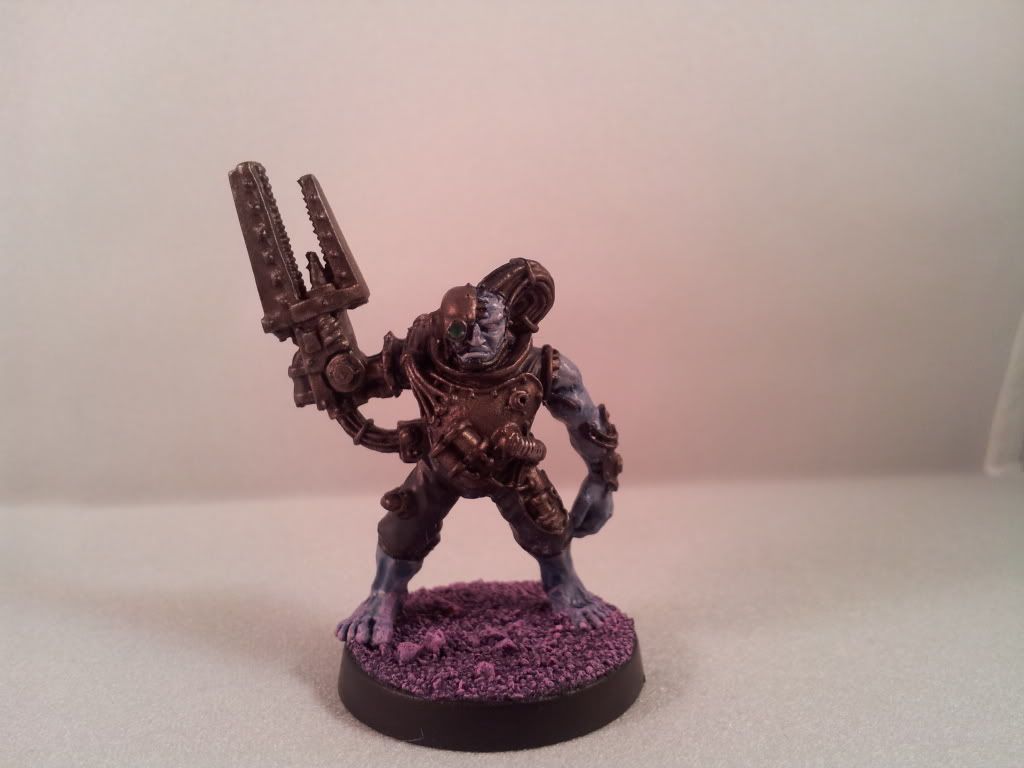 Random Servitor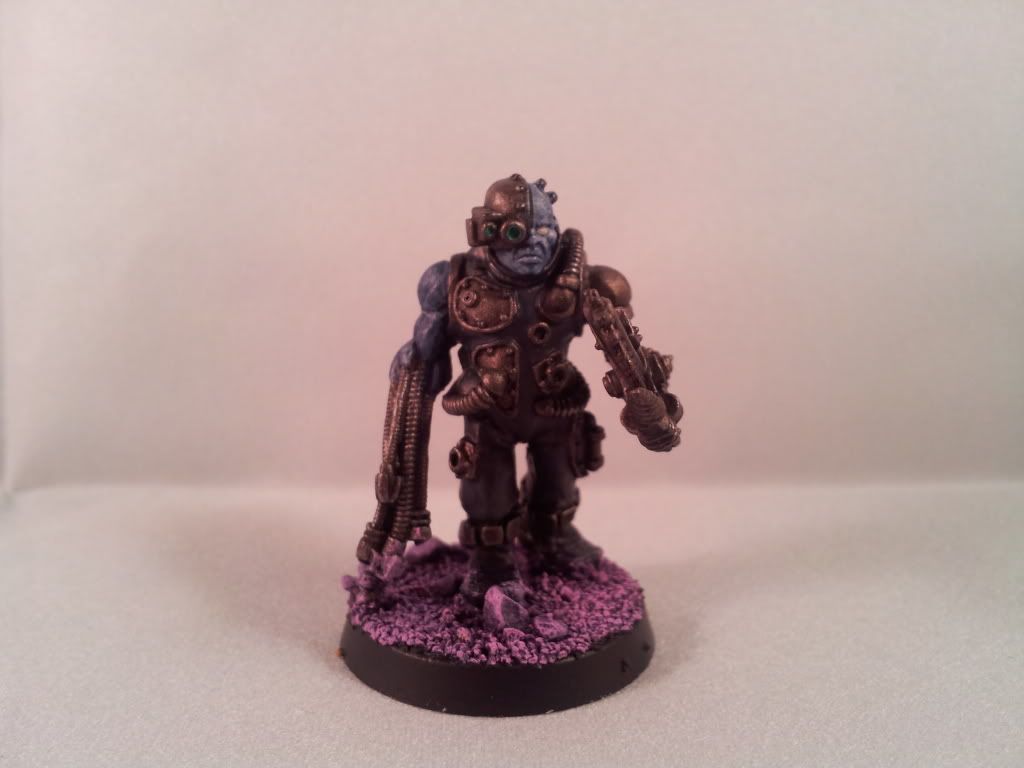 Experimental Flamer (Liquefier Gun)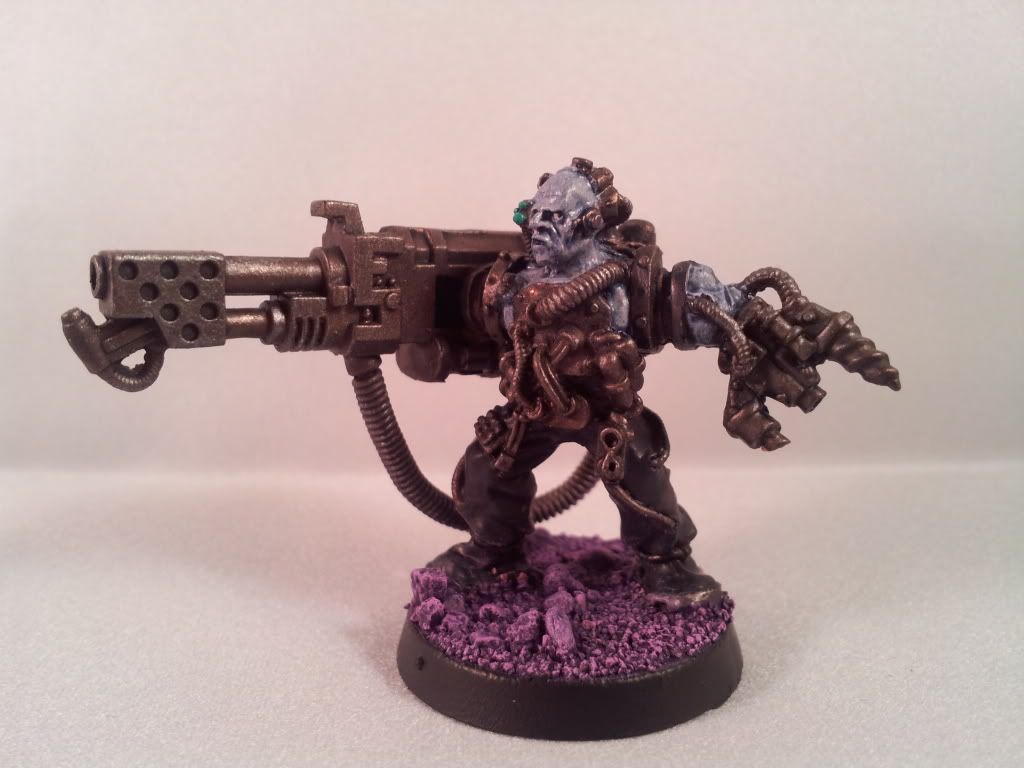 Second Random Servitor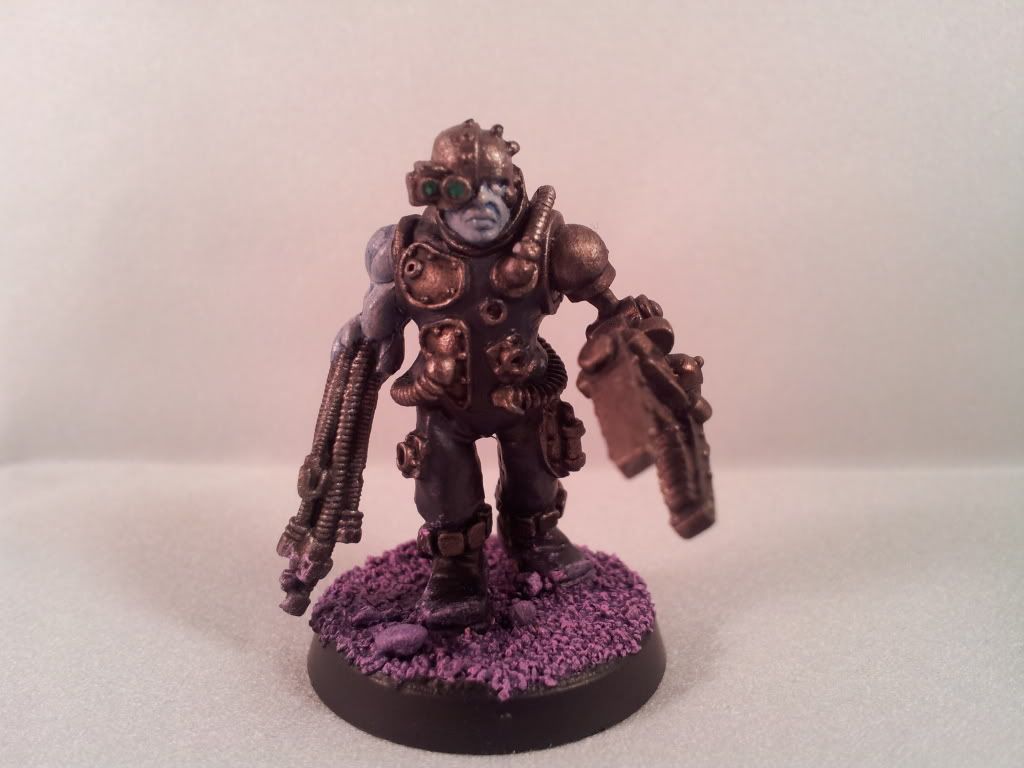 Third Random Servitor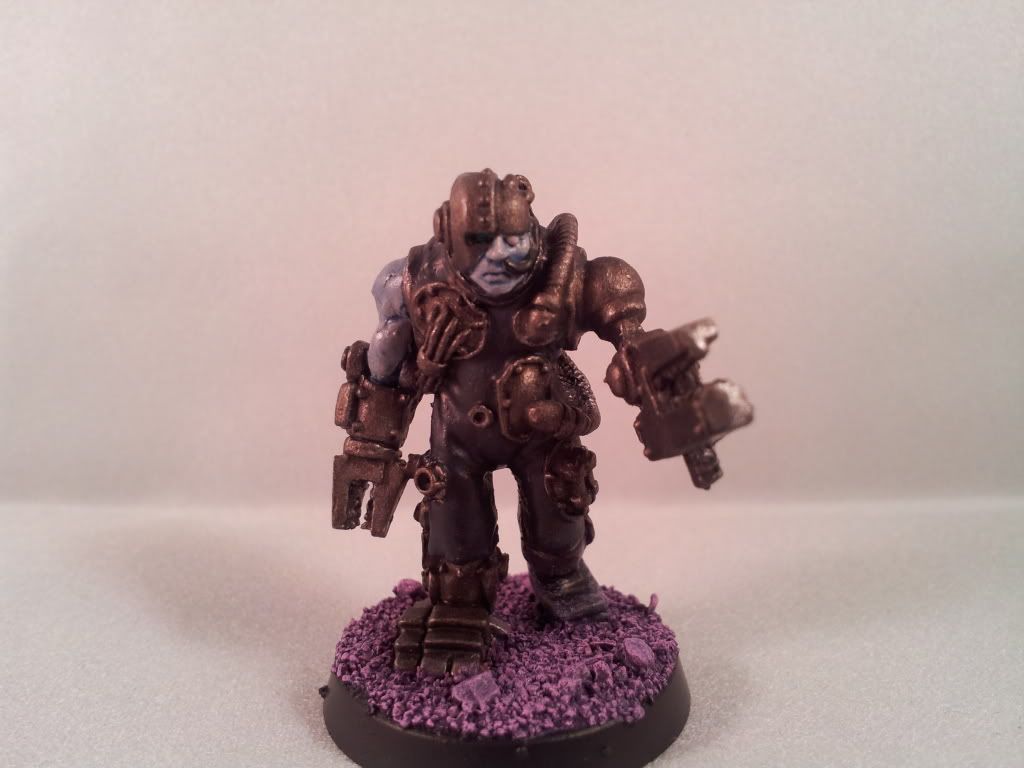 Whaddya Think Folks?
For a fully up-to-date project log, check out this link to Heresy Forums:
http://www.heresy-online.net/forums/showthread.php?t=109937